Prototype Projects
At Indenco we work very closely with product engineers and designers to explore the practicalities and manufacturing feasibility involved in turning their great idea into a great product.
Early involvement
Because the success of any prototype project is about getting it right at the planning stage, we advise our customers to involve us as early as possible in their projects.
Using our decades of experience, we are able to provide support and technical advice from the outset ensuring the project runs as smoothly and efficiently as possible.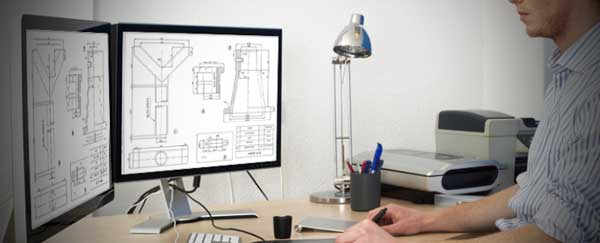 Supporting our customers
With our vast experience, we are well aware of the obstacles and issues that can crop up during any project and always do our best to make sure the journey from idea to prototype to manufacture is as painless as possible.
Whatever your prototyping requirements, we always strive to help, support and provide solutions at every stage.
Materials
In order to test, touch and see that our customer's prototype works correctly and exhibits the specific characteristics and properties they require, it is vital that the correct material is used.
There are a vast range of materials to choose from and we are happy to advise on the best option, always taking into consideration the prototyping technology being used.
Production
Our customers often provide us with very specific instructions regarding manufacturing and production, however with the always increasing choice of processes and materials it can sometimes be useful having our input.
We are always happy to advise on the best manufacturing techniques or CNC processes to ensure that the final product design can be reproduced consistency and as cost-effectively as possible.
For further information about any of our services, or if you would like us to provide you with a quote, please contact us on 01386 443946, or enquiries@indenco.co.uk

British engineering at its best